Surgical Services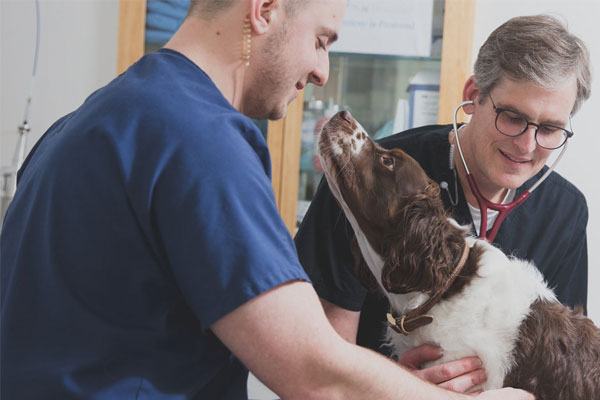 We offer a well-equipped surgical suite, with laser surgery, laparoscopy, endoscopy, otoscopy, and advanced monitoring. We also offer dental radiography, scaling, and polishing with a high-speed hand piece for safe extraction of teeth as needed.

Striving to use balanced, modern anesthetic protocols to maximize our patients' safety, intravenous catheters and fluids are used to maintain our patients' blood pressure during anesthesia. This minimizes both immediate and long-term stress on the body. Analgesic agents are used to manage our patients' postoperative pain and ensure the most comfortable recovery possible.
Diagnostic Services
For your convenience, Shandon-Wood Animal Clinic is fully equipped to perform most blood work in-house, as well as many cytological preparations and cultures.

Doctors work closely with outside laboratories to obtain more advanced blood and tissue studies as needed. We also offer radiology and ultrasound to complement the doctor's skills, allowing non-invasive or minimally invasive diagnostic procedures in many cases.
Vaccinations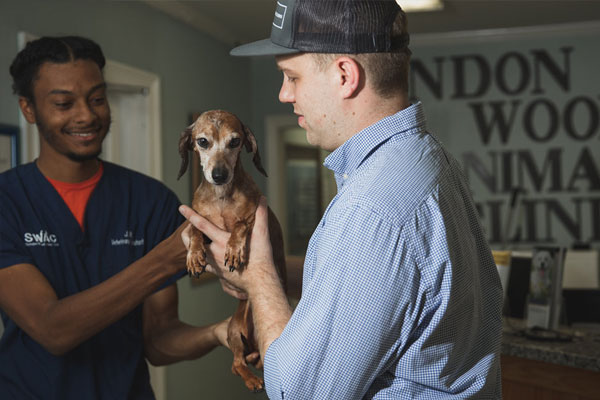 We recommend that a doctor examine all patients twice yearly. Patients are carefully evaluated for health and lifestyle risk factors before vaccinations are administered.

Our vaccination protocol is in line with the most recent evidence-based medicine to ensure our patients are vaccinated with exactly what they need, when they need it. We emphasize preventative, progressive medicine, and consider this ideal for animals of all ages.